Study Anytime: Menopause Awareness & Strategies for Health Coaches, Fitness & Wellness Professionals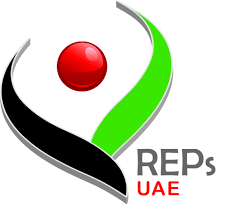 9 hours course content lectures (recorded live)
course manual PDF
all the homework links
in addition, a 40 minute private session with me to answer questions and address issues specific either to you or your students and clients.
"I've done a lot of menopause/peri CPD stuff in the last few months and yours was top class. You run a very informative, enjoyable, thorough course looking at all aspects of menopause and how we can support ourselves and our clients on this journey. As a natural health practitioner working increasingly in this field I found it very helpful." Siobhan Daffy, CPD Graduate.
Learn to understand the huge changes and symptoms of menopause and how they affect women's ability and reaction to exercise, diet and more. You may notice changes in your female clients as early as their mid-30s. Changes in mood, energy, stamina, injury and recovery rate, weight etc. and that they/you are not getting the same results from your recommendations.
In fact, your recommendations may be unwittingly making things worse…
There is a bigger array of effects of this phase for ALL women than you might imagine. When you understand them, you will be clear as to why your knowledge about this life phase is essential, if you are to support your clients effectively and responsibly. Health and wellness MUST be adjusted to this enormous, body-wide biochemical shift.
Among many other things this course will:
Empower you to know what you can and can't help with through your work.
Enable you to help women to understand what is going on in their bodies, and thereby empower them to know:

what struggles are normal
what can be eased and supported through your work
when they should seek additional sources of help

Help you get to grips with the physiological changes that influence the negative or positive impact of your work and recommendations.
Give you greater understanding of where what you offer may need to be tweaked for the changing needs of the body and nervous system, in the (on average 7.5 year) transition to menopause, and in the years to follow.
Help you understand why what you usually offer, and have seen successfully aid a woman's health, fitness and confidence seems not to have the expected results anymore
Teach you to recognise where in her hormonal phase a woman is, possibly even before she recognises it.
Teach you the biochemistry, symptoms and health risk changes of the perimenopause transition and the years beyond menopause, offering you tools to support those health risk changes.
Give you peer-reviewed research-backed information on nutrition, exercise, stress and sleep support specific for the stages of menopause and over the important years of your clients late 30s, 40s, 50s and 60s
Inform you of researched medical, complimentary and supportive options that are available to women.
Educate you as to what reasons, other than average reproductive ageing, will cause a loss of the reproductive hormones.
"Niamh has a no frills attached teaching skill which is inclusive, respectful, honest and open, I loved every minute of this training, and feel it is something we should all be exposed to." Christine Stewart
This course will give you a deep knowledge and understanding of the many ways a woman can be affected by pre-, peri- and post-menopause. It will help you learn how much the way you teach her, and the practices you put at her disposal, can make a huge difference to the ease or struggle with which she navigates this intense time.
Beginning in our 40s, it's likely that your clients will start to feel frightening changes in their bodies long before they expect to. With this lack of awareness, and this disarming sensation, come a lot of fear. Your knowledge after this course could reach a woman before she descends into the potential anxiety, low mood and fear that can characterize this time.
"The content in the manual was excellent, I feel much better equipped now on how to help a woman going through menopausal stages in her life. Clear, informative and factual, the information you gave us was excellent". Mary Conway
The highest rate of suicide in women in Ireland and the UK is between the ages of 45-54. This may in part be due to menopausal symptoms, exacerbated by the researched fact that women feel marginalised, misunderstood, and not taken seriously by the people they look to for help. A radical lack of training about Menopause exists in the medical community. As her fitness, nutrition, or wellness professional, you have the privilege of your client's trust and time. If you take this course, she will see that you deserve her trust, that she is taken seriously, and is worth targeted, informed, knowledgeable, pragmatic and compassionate support.
"The content has been brilliant and thought provoking, from the information on the menopause to the practicalities and limitations of teaching a class." Brigitte Stuart, Yoga Teacher.
This is a 9 hour training. It includes a 30 page manual emailed to you, and homework.
Certified by REPsUAE (9 CPD points)
The biochemistry of the stages of menopause
The wide roles of our sex hormones
Health concerns
HRT
Nutrition
The changing needs of a woman's body, particularly regarding exercise and diet
Neuroanatomy and Brain Health
Researched menopause-supportive tools
This course is open to Pilates teachers, Personal Trainers, Health, Nutrition & Wellness Coaches, Nurses, any Wellness professional working with women, and women who would like to use it for their own information.
Led by Niamh Daly, Worldwide Menopause Educator, Nutrition coach, Yoga & Pilates Teacher & Teacher Trainer
Niamh has been teaching since 2004, and teaching Yoga for Menopause since 2015. She has taught more than 150 women in classes, workshops and 1:1 specifically with regard to their menopausal transition.
This course is pre-recorded
Please
contact me with any queries.
Cost includes:
PDF 30 page manual
9 hours course content (recorded; 2 months access)
Free attendance at 1 future live run of this course
Assessment
E-cert